Posted by Joseph - Owner / Inventor GMGT on Mar 25th 2019
Hello GMGT Subscribers.
On March 30th I will be picking a random comment on the official GreenMountain GoldTrap YouTube channel.
The video for the give away is called Green Mountain Gold Trap GAW. I will post the link in this blog post to make it easier for you to navigate directly to this video.

There are rules to this give away, so be sure to read them. They can be found in the video description.
The just of the rules is,
1- Give Away only for US and Canada.
2- You have to be subscribed to the channel and have your subscription set to Public.

To help with #2, I posted a video on how to make sure your subscriptions are public. Video Name Changing YouTube Subscriptions To Public. I will also post the link to this video at end of this blog.
3- Click the bell icon to get notifications.
4-Like the video / give it a thumbs up.
5- Comment to enter the drawing.
6- Share the video on social media, if you have it.
7- Respond within 3 days to claim your prize.
Don't get discouraged if you name isn't drawn.
In the future I will be giving more traps away as things pick up.
In addition, for those of you who have purchased a GMGT, if you have not yet posted a review, I would truly appreciate it!
However, if you have not been out with your new Gold Trap, PLEASE do so before posting a review.
Posting a review is simple. Simply click on the picture of the trap you purchased.
This will bring you to the product page for that trap.
Directly to the right, you will see Write A Review.

Give Away Video

https://www.youtube.com/watch?v=3PhqNuS85hg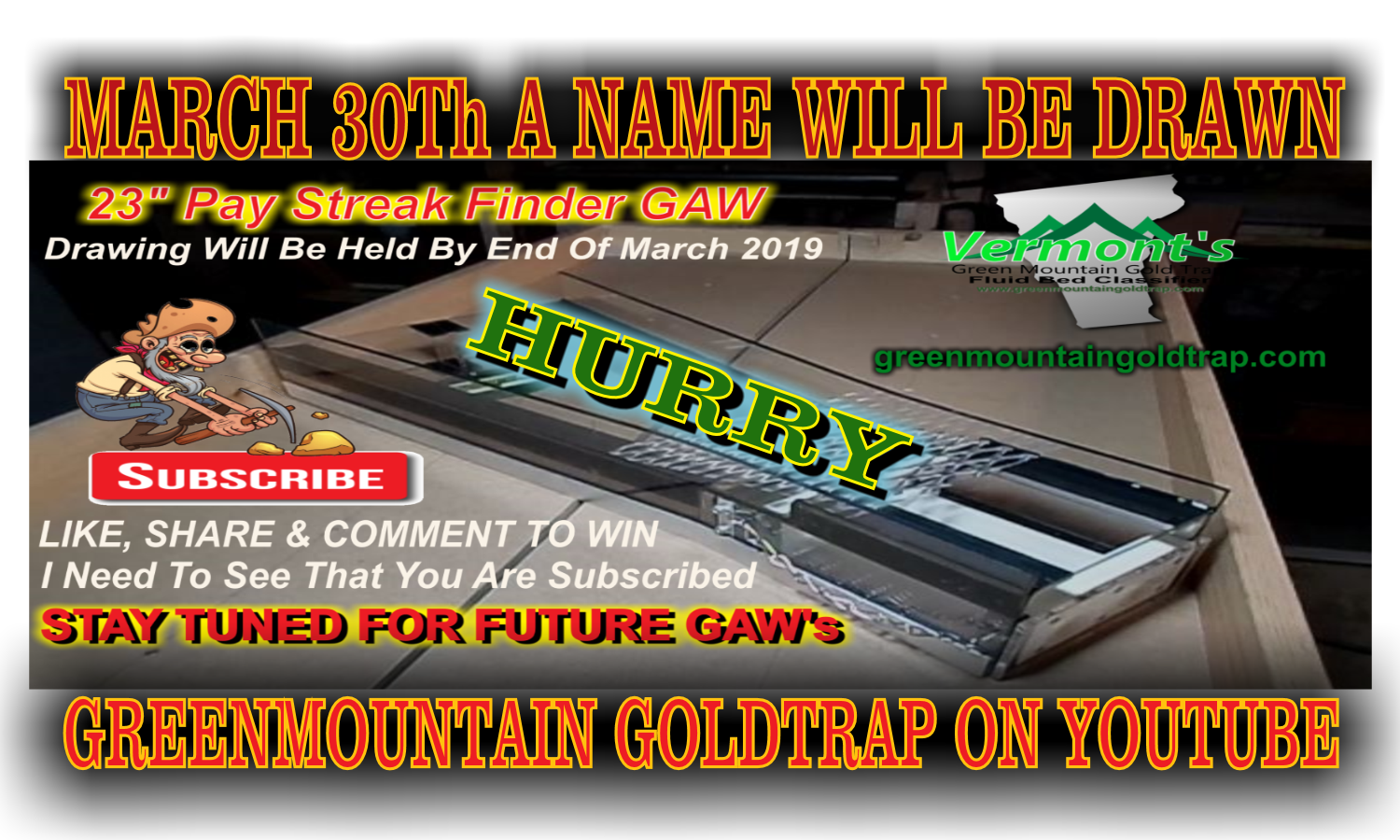 Changing Subscriptions To Public Video

https://www.youtube.com/watch?v=nATJVVTLamE&t=1s

I Thank Each And Every One Of You For Being A Great Customer Of Green Mountain Gold Trap.
Joseph